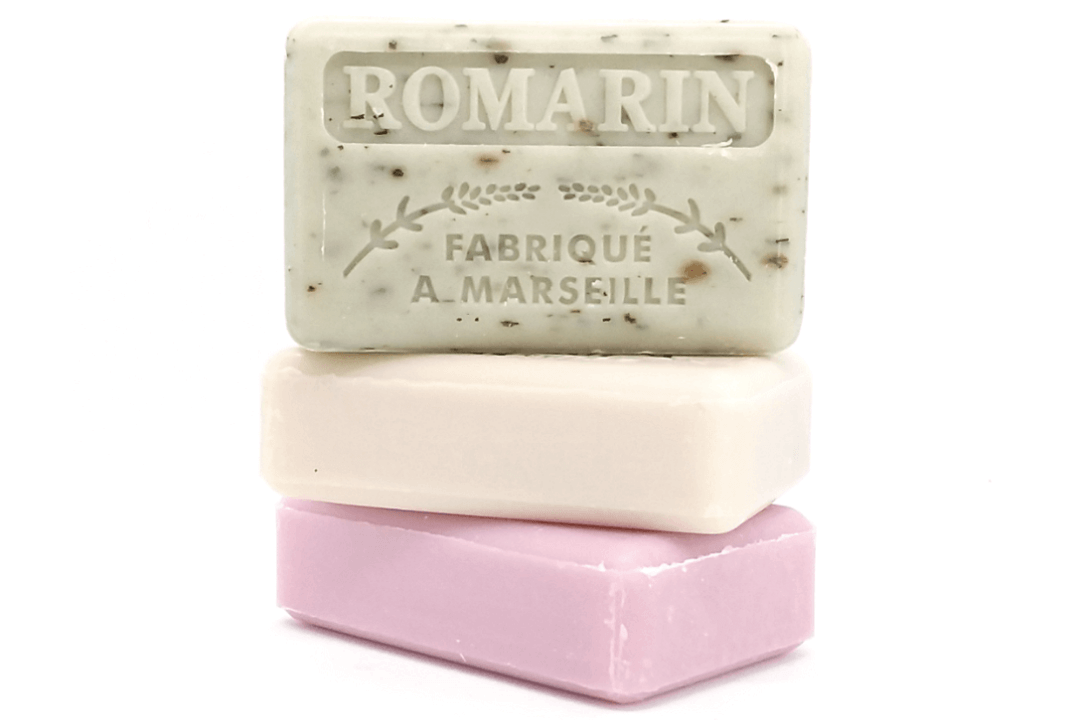 125g Wholesale French Soaps
These are our most popular range of hand-crafted French Market Soaps Wholesale made with 100% vegetable oils.
Enriched with organic Shea Butter, these soaps contain a minimum of 80% oil. They are scented with world-famous Grasse fragrances or essential oils and are available in over 100 scents.
Available in boxes of 24 or 41 naked soaps.